Patio doors come in many styles, but French and sliding patio doors are the two most common. Both styles have plenty to offer and can help enhance your outdoor living spaces. Consider your needs and preferences when choosing a French or sliding patio door for your home. To help you choose the right patio door, we'll discuss the pros and cons of each style so you can make an informed decision.
French Patio Doors
French patio doors are also called swinging or hinged patio doors. They swing open inward or outward from the center. Because of their more intricate appearance, French doors are more commonly used in homes with traditional architectural styles.
Sliding Patio Doors
Sliding patio doors are sometimes referred to as gliding patio doors. Sliding patio doors have a modern, minimalist look that can fit well with contemporary homes. They slide horizontally along a track. Most sliding door comes with a sliding screen door, so you can leave your door open and enjoy fresh air without worrying about bugs.
Cost
French patio doors typically cost more than sliding patio doors, but the cost of either door style can vary depending on the custom options you choose. The average cost to install any door is typically between $600 and $2,500.
The cost of any patio door really depends on you and your preferences. For example, cost varies depending on whether you're replacing your existing sliding door with a French door, looking for a new patio door color that will fit your home décor, or want the most energy-efficient patio door on the market. All these factors and much more can affect the cost.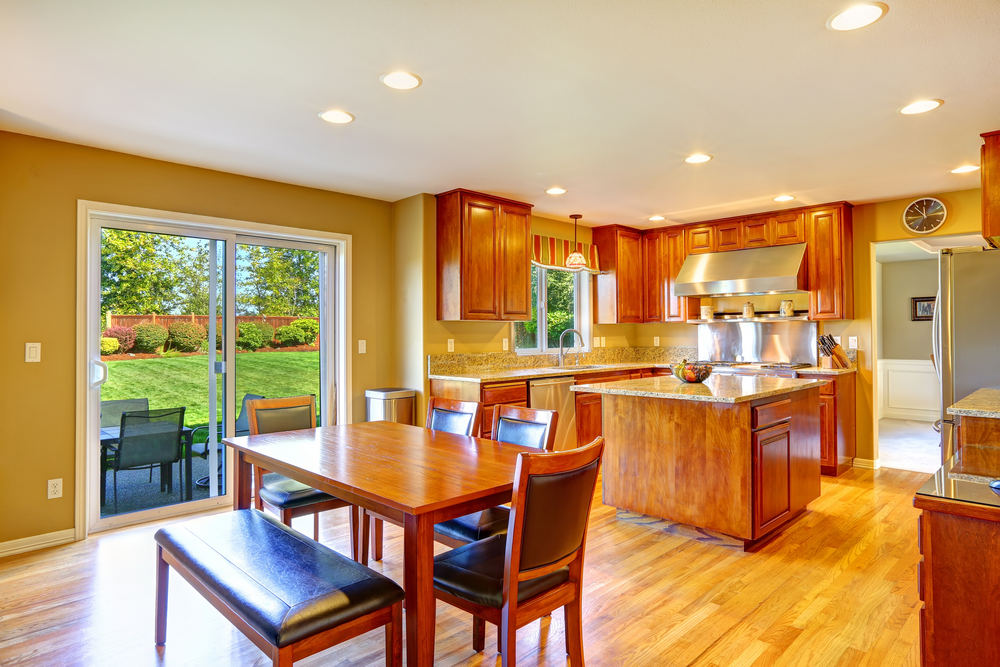 Design Differences
A few key design differences between French and sliding patio doors can influence which door is best for your home: the frame, the hardware, and, most importantly, how much space they use.
French doors have a wider door frame. 
A sliding glass door frame is typically narrower than a French patio door frame, which will allow more natural light into your home. However, the wider frame on a French patio door is more traditional, which many homeowners desire.
French doors and sliding doors have different hardware. 
Because sliding and French doors operate differently, they have different hardware options. Sliding patio doors typically have a handle you pull in the direction you are sliding the door with a locking mechanism. A French patio door typically has a door handle that you twist downward and multiple locking points along the frame. 
Sliding patio doors use less space. 
French patio doors require space to swing open, which may limit furniture placement and outdoor traffic flow. Sliding patio doors require less space and are a good option for smaller outdoor areas.
Because so many homeowners love the look of French doors but don't necessarily have the room for them, patio door manufacturers started offering sliding French patio doors. French sliding doors combine the wider, traditional frame of French doors with the operation and function of a sliding door, so homeowners get the best features of both patio door styles.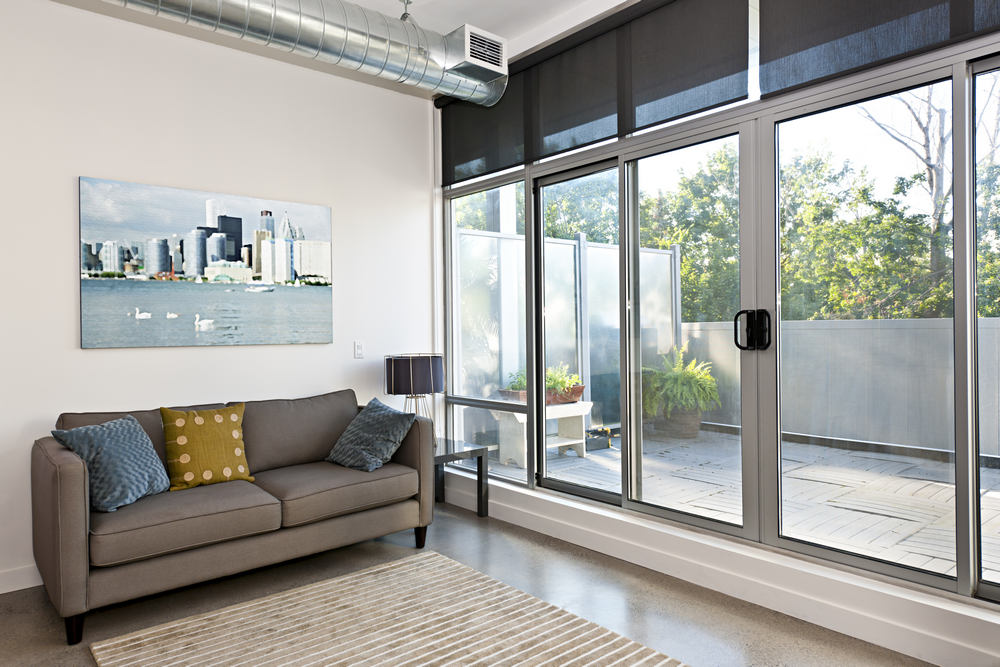 So, Which is Better? A Sliding or French Patio Door?
The answer really depends on your needs. If you're looking for a cost-effective patio door that doesn't use much space, choose a sliding patio door. If you want a more traditional look and have extra space, French patio doors could be right for you. Either way, with both door styles' customization and energy efficiency options, either choice could benefit you and your home.
At American Window Concepts, we install and replace sliding and French patio doors. Every one of our doors offers security, energy-saving technology, high-performance glass, and a range of hardware and colors. For a FREE quote, call us at (805) 833-6600 if you are in the Ventura/Santa Barbara area or (562) 512-1200 if you are in the Long Beach area.