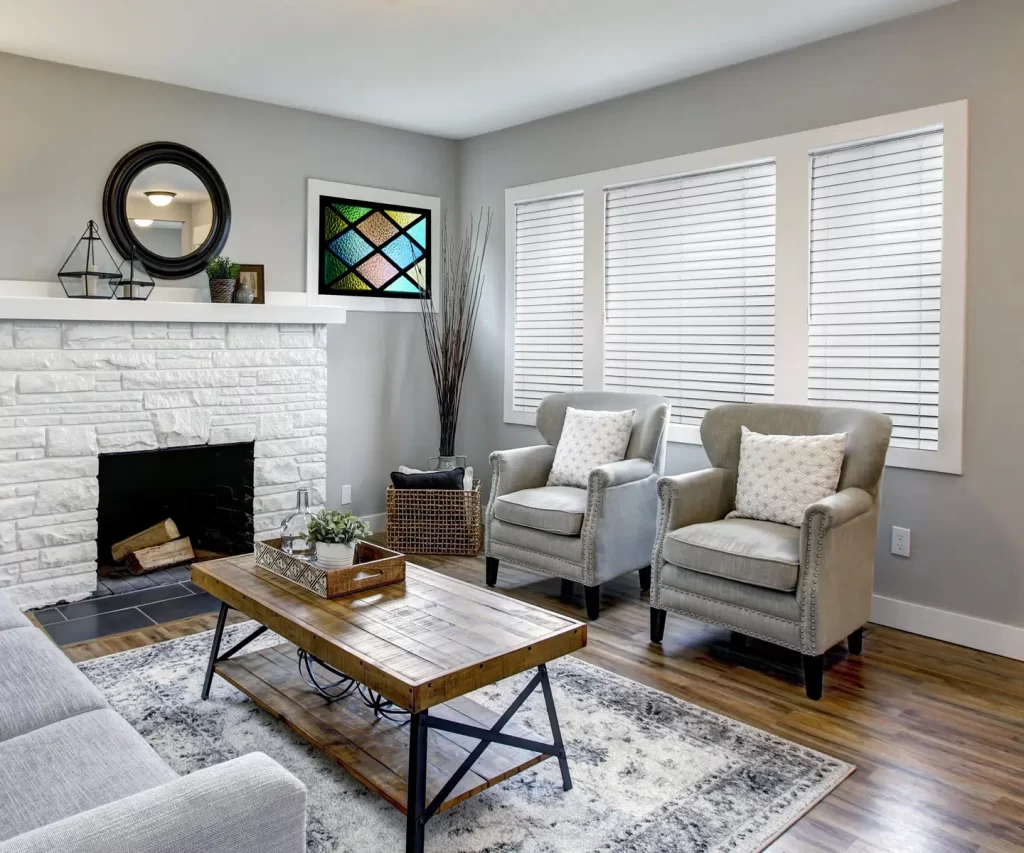 Ultimate™
Faux Wood Blinds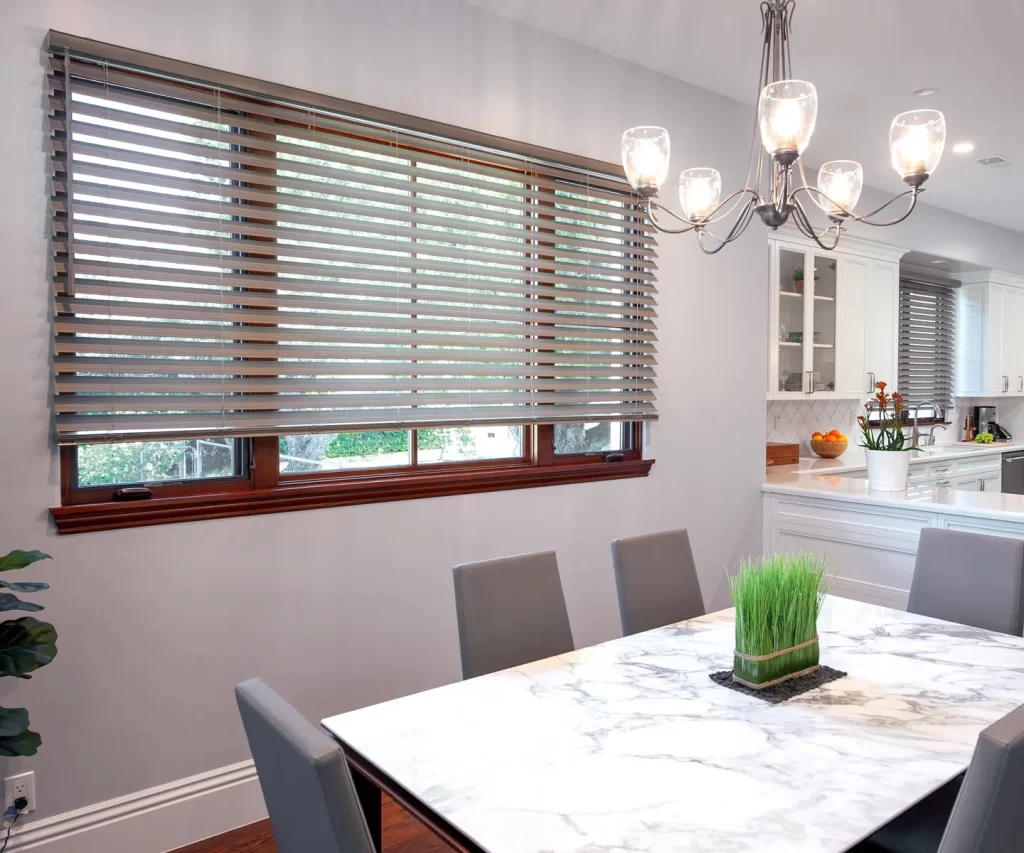 SmartPrivacy®
Faux Wood Blinds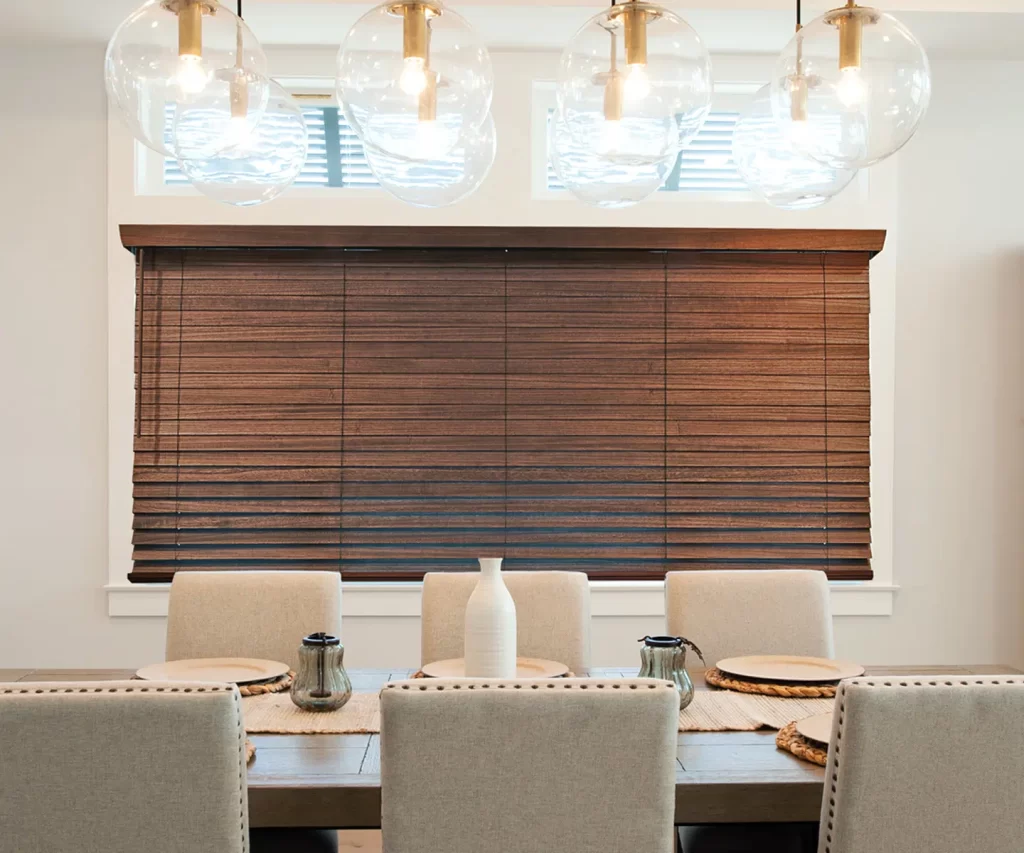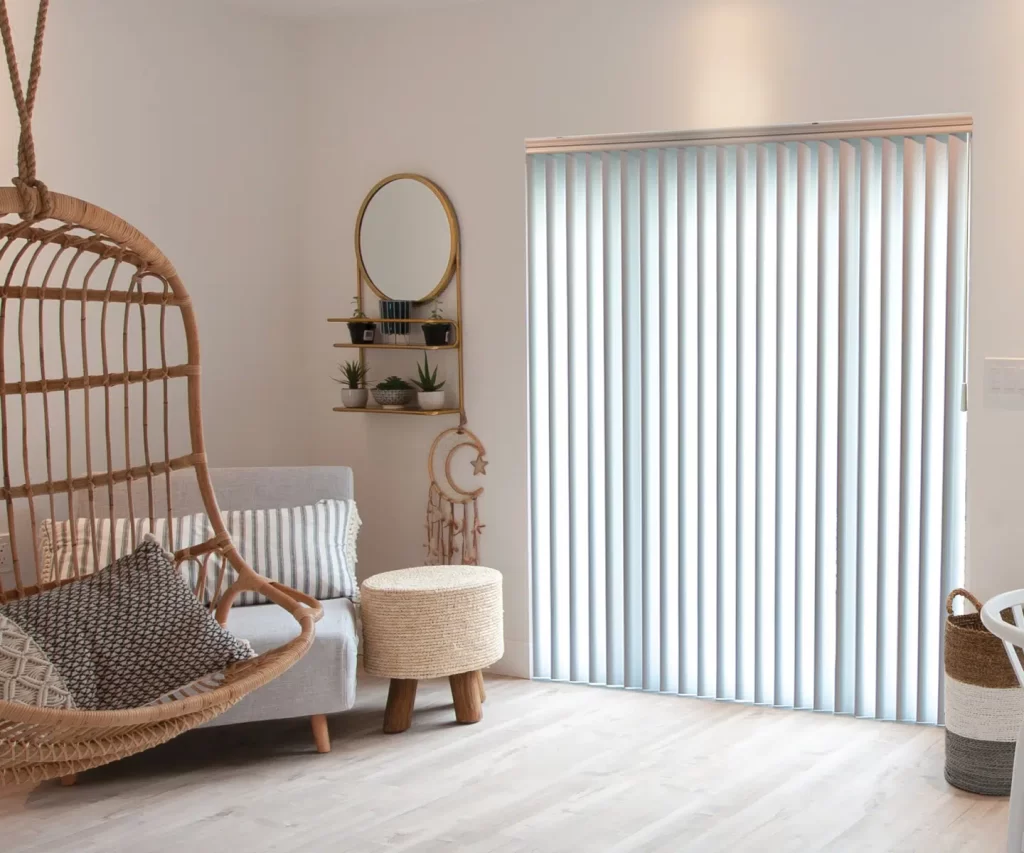 Synchrony™
Vertical Blinds
Norman® USA blinds are made from premium sustainable Phoenix Wood® or heat and moisture resistant faux wood.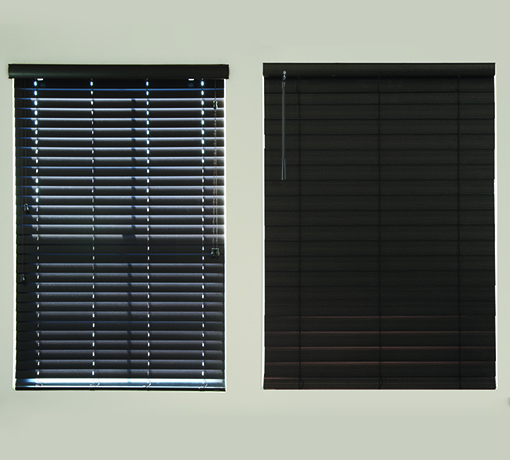 Award-winning patented SmartPrivacy® Blinds provide tighter closure and concealed route holes for extra privacy and less light penetration.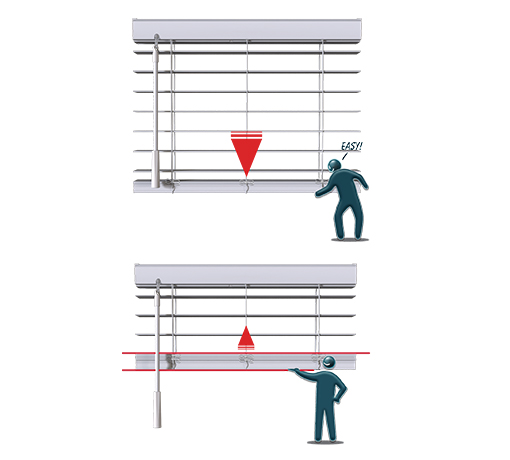 Our cordless lift system is "Best for Kids" certified and offers daily operation. Easy to raise and lower and stays level with no slat shift.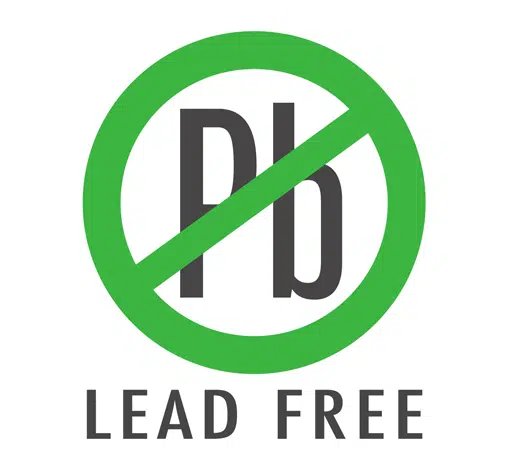 Our proprietary formulation is not only lightweight and durable but lead free as well.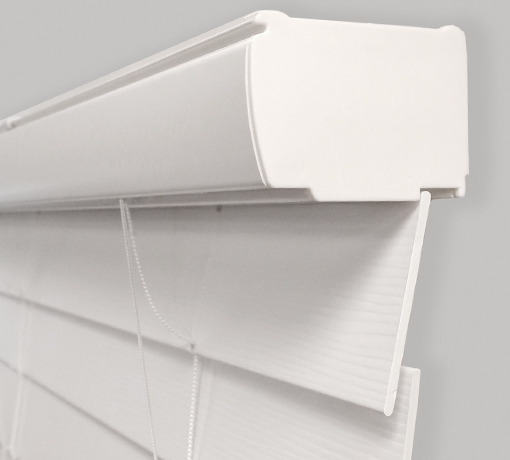 The impact resistant, modern, valence-free polydeco headrail is both attractive and trouble-free.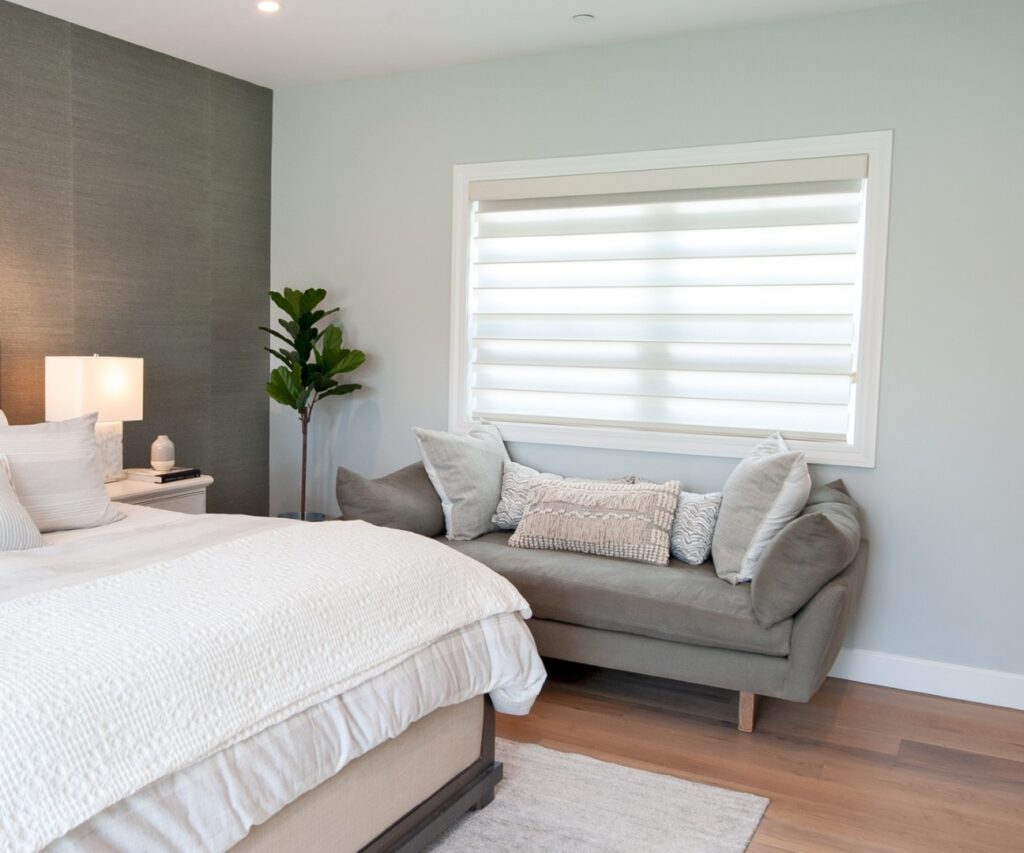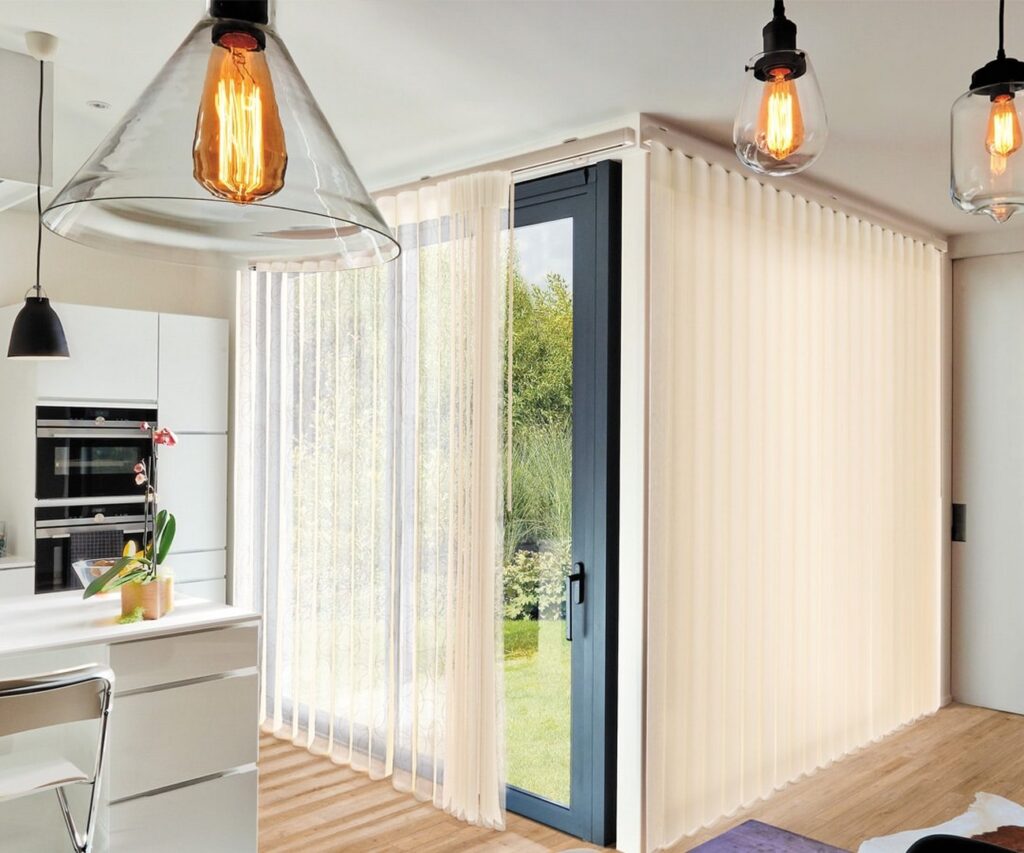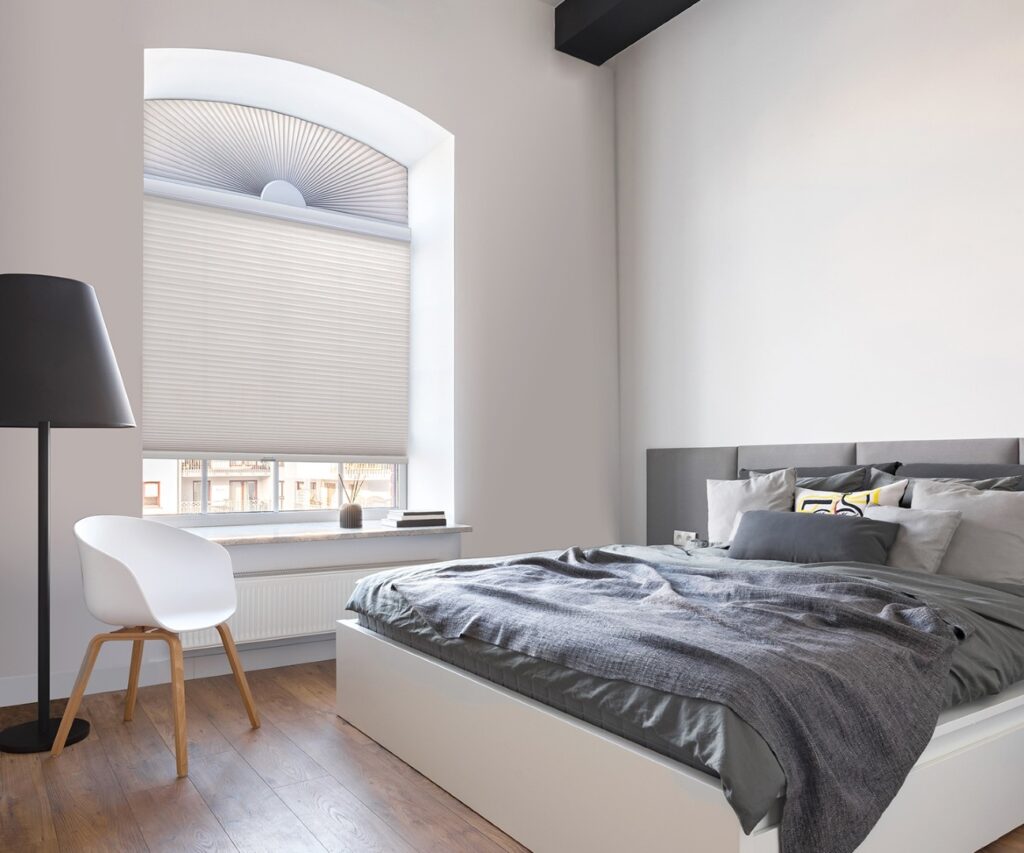 Portrait™ Honeycomb Shades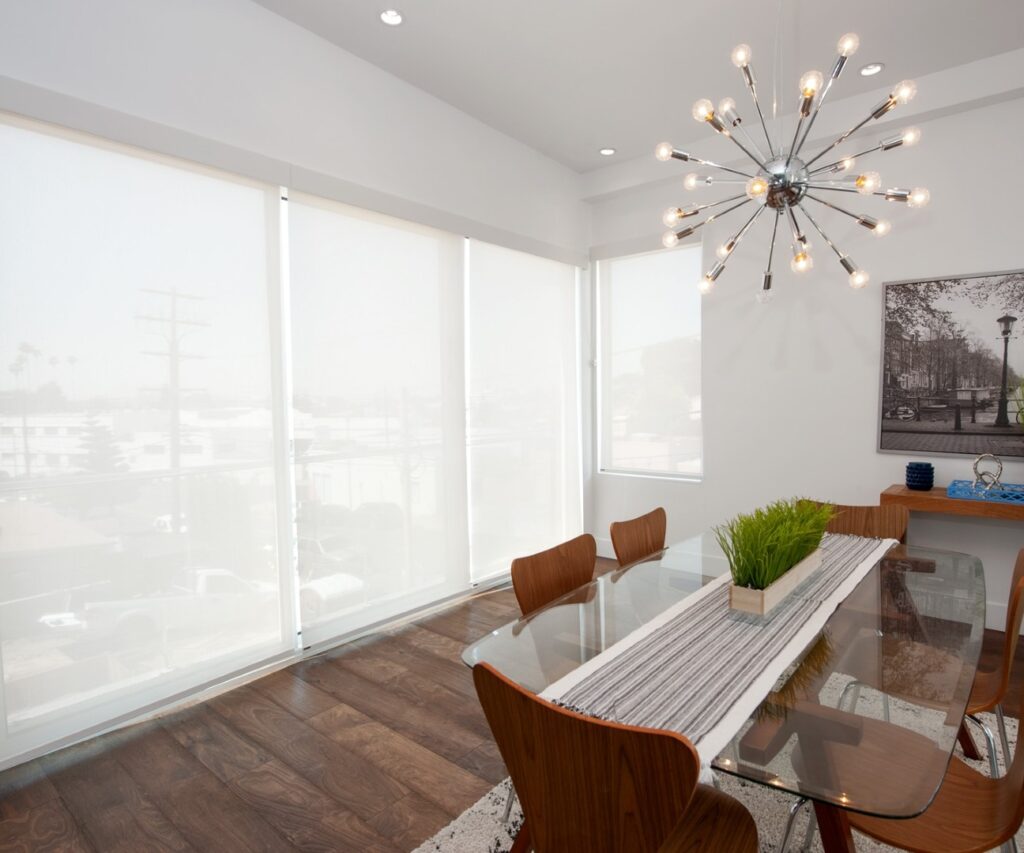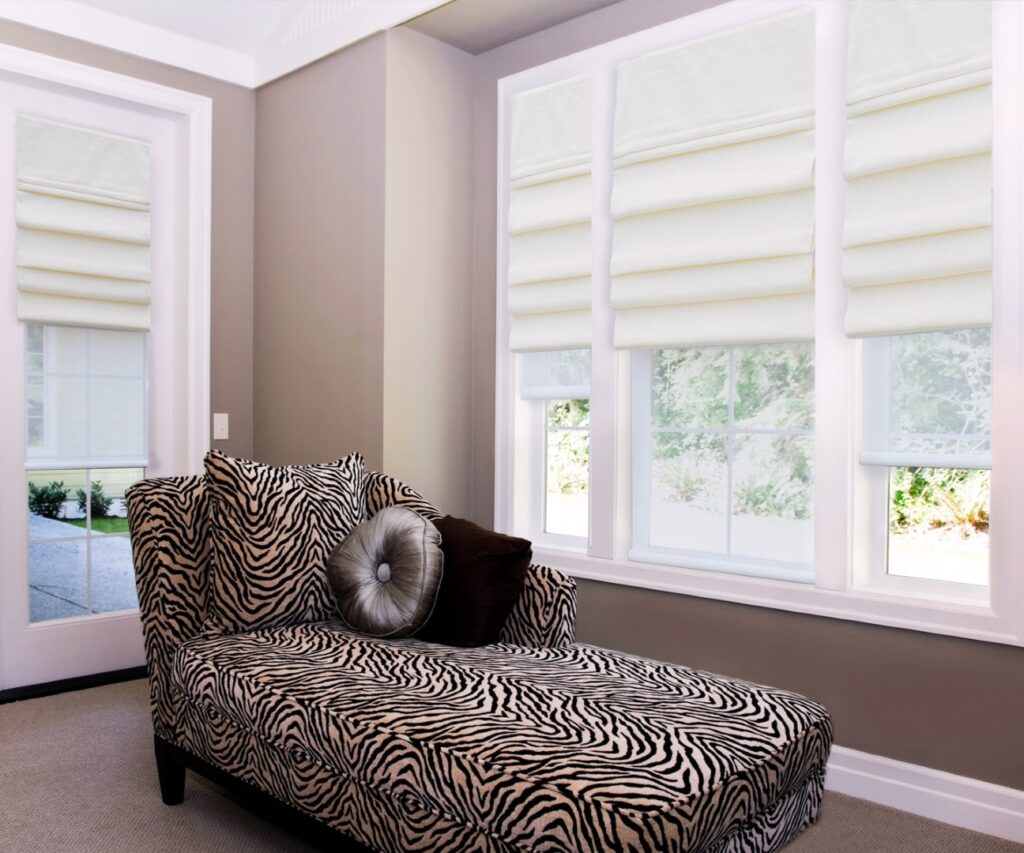 Centerpiece™ Roman Shades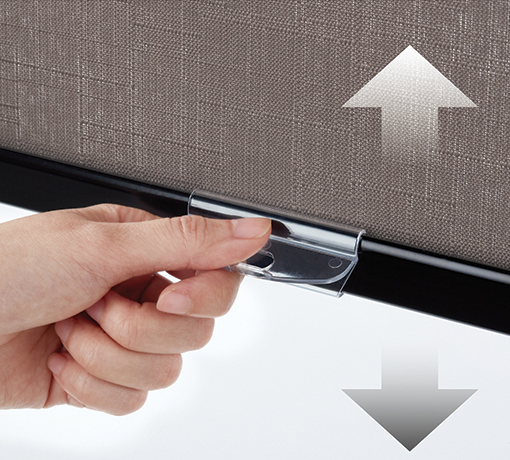 Featuring an exclusive one-touch lift technology for quick, accurate and nimble control. Raise and lower with no additional pulling or tugging. Best for Kids certified.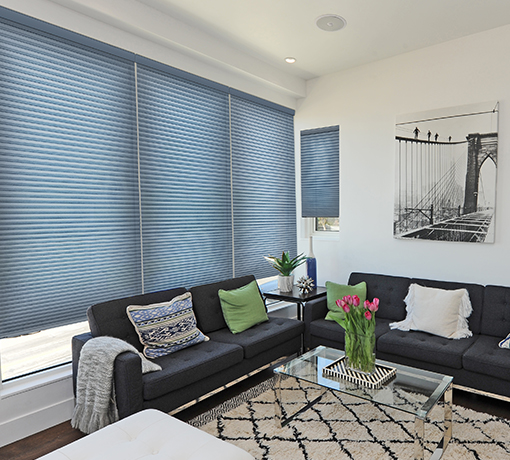 Our patented SmartRise™ Cordless Lift System enables easy raising and lowering of the shade. The reliable, self-leveling shade is Certified Best for kids.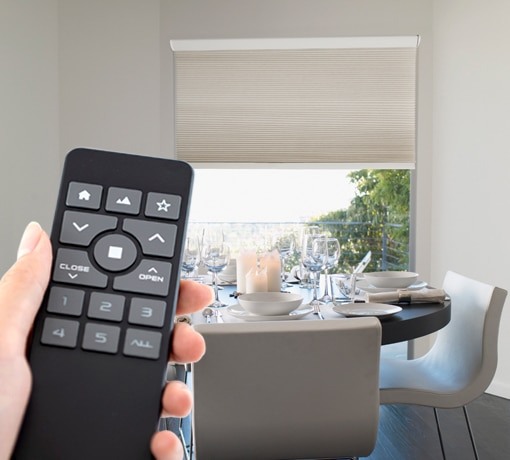 Raise or lower your shades with the push of a button. Our quiet, energy efficient motors deliver convenience and consistent performance. Perfect for hard-to-reach windows.
On-Trend Fabric Collection
Choose from an array of luxurious fabrics, custom built to suit your needs.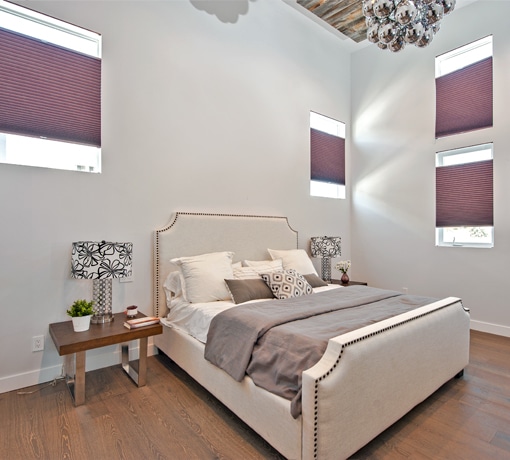 The award-winning, cordless shade adjusts from the top or bottom with no dangling cords in the middle for unobstructed views and less light leakage.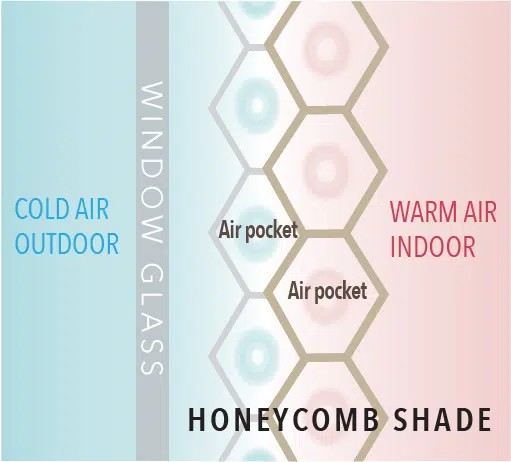 Energy Efficient Window Treatments
Studies indicate 30% of a home's energy is lost through inefficient doors and windows. Window treatments reduce this loss and provide for a more comfortable environment. Choose from our highly efficient Portrait™ Cellular Honeycomb shades with their insulating air pockets to shutters with tight-closing louvers.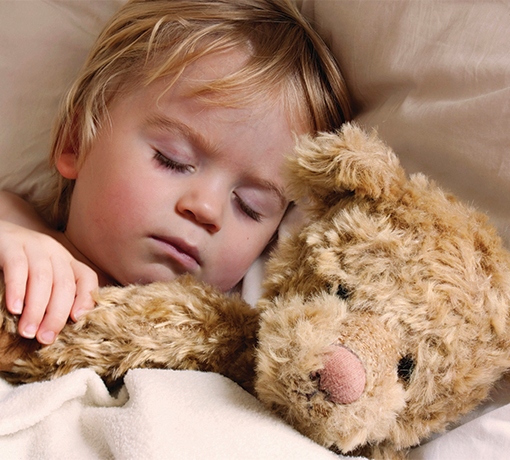 Child & Pet Safe Window Treatments
In choosing one of Norman®'s WCMA-certified "Best for Kids" products, you can be assured that they are kid-friendly and are either cord-free or have inner cords that cannot in any way create a hazardous loop or a wrap-around hazard.
We build quality into every Norman® product to ensure long term performance and value. The result is a trouble-free product ownership experience.
Norman® products are backed by a lifetime warranty against defects in materials and/or workmanship for as long as the original purchaser owns the product.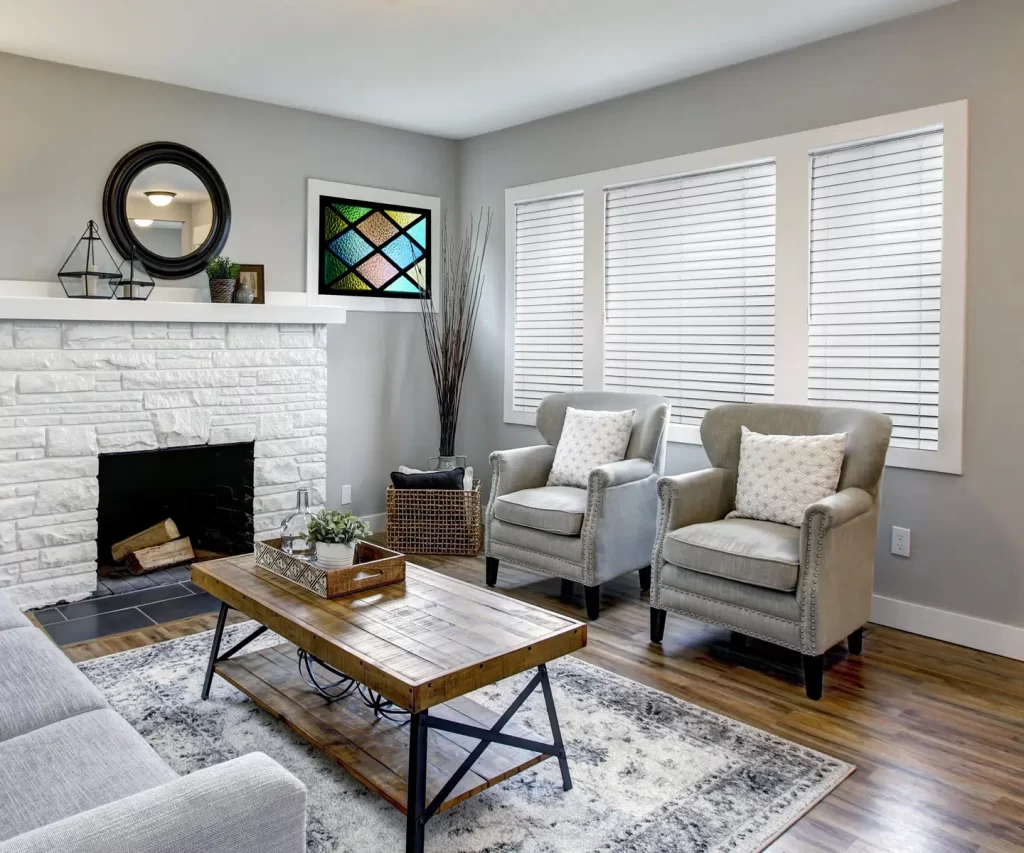 Norman Blind & Shade Options
Don't compromise quality and style for price.
Blinds come in all shapes, sizes and materials and have been a go to window treatment for centuries. Blinds are known as a tiltable window treatment as they have slats that can be tilted to control light and privacy levels. They come in both horizontal and vertical orientations to cover a wide range of window and door applications.
Norman's® horizontal blinds utilize our award-winning patented SmartPrivacy® technology providing tighter closure and concealed route holes for extra privacy and less light leakage.
Learn more about the various blind styles and applications
Vertical Blinds
Wooden
Blackout
Bay Window
Arched Window
Bedroom Blinds
Venetian
Horizontal Blinds
Sliding Door
Cordless
Living Room
SmartPrivacy®
Motorized
Smart Blinds
Patio Door
Kitchen Blinds
Privacy Blinds
Fashion for Today.
Timeless for Tomorrow.
Window shades come in an ever-expanding range of choices. From the sleek modern appearance of roller shades to energy efficient honeycomb shades, to luxurious roman shades to innovative and versatile sheer shades. The amount of light and privacy can be controlled by the selection of the fabric opacities ranging from sheer, light filtering, to room darkening/ blackout options.
Whether your desire is for light control, privacy, fashion or all three, Norman® has a solution for you. Explore our shades available in a wide selection of fabrics, colors, opacities and styles, including solutions for sliding doors and other large openings.
Learn more about the various shade styles and applications
Roller Shades
Blackout
Sliding Door
Room Darkening
Patio Door
Large Window
Insulated
Energy Efficient
Honeycomb Shades
Blackout
SmartFit Dual Shade with Frame
Cordless
Top Down Bottom Up
More Shades
Blackout
Motorized Blackout
Skylight
Honeycomb
Kitchen
Sliding Door

Room Darkening
Solar
Top Down Bottom Up
Motorized
ThermaCoat Exterior Colors
Anlin's ThermaCoat Solar Reflective Coatings will not only enhance your home's look, it will also keep your house cooler, regardless of color.
Colors shown are for comparison purposes only. For actual color, view vinyl samples (provided by American Window Concepts) in natural daylight.
Even sightline frame brings a balanced, symmetrical look. The glass area is same on both sides of the window.
Maximum view frame offers maximum glass viewing area and a slimmer frame.
The Pull-Tight Cam Locks come standard and provides tamper-proof security and weather-tight performance.
The True Action Lock locks automatically when the sash is closed so you don't have to worry about locking your windows manually.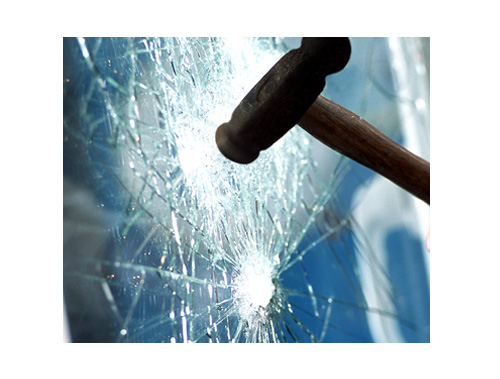 Anlin First Guard Laminated Security Glass
Optional laminated security glass provides greater protection from home invasions, adds critical response time and stops today's smash and grab burglaries.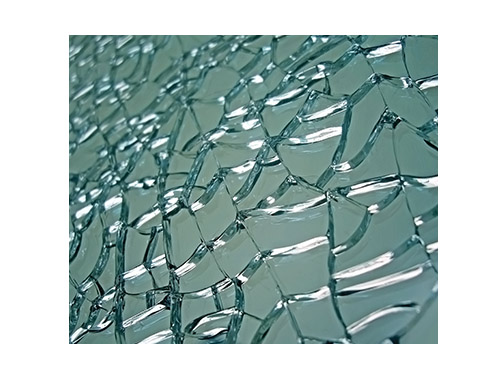 All Anlin windows can be ordered with optional tempered glass, which if broken, it breaks into small pieces without sharp edges, reducing possible injury.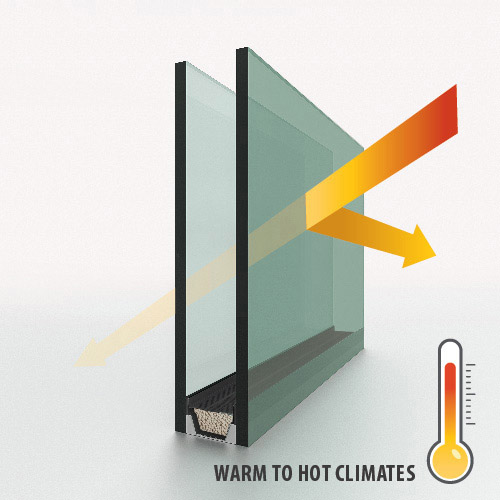 Most ideal for warm to hot climates
Premium solar protection with high visible light
4 Layers of Energy Efficient Low-E Coating
Blocks 99% of UV rays
Year round comfort and savings
Easy Clean Exterior Coating Included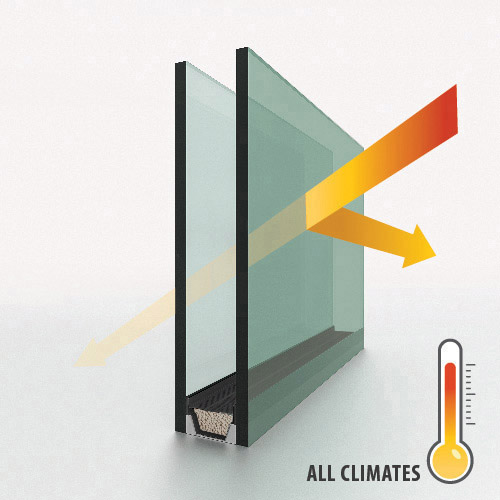 Can be used in all climates
Excellent solar protection with premium visible light
3 Layers of Energy Efficient Low-E Coating
Blocks 95% of UV rays
Year round comfort and savings
Easy Clean Exterior Coating Included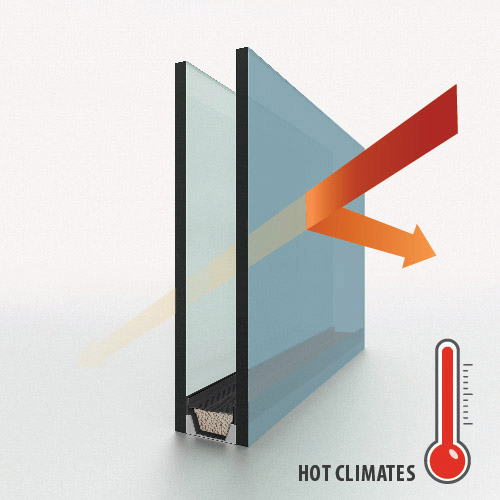 Most ideal for hot climates
Maximum solar protection against extreme temperatures and sun exposure
3 Layers of Energy Efficient Low-E Coating
Blue/Gray Tint provides anti-glare protection
Blocks 98% of UV rays
Year round comfort and savings
Easy Clean Exterior Coating Included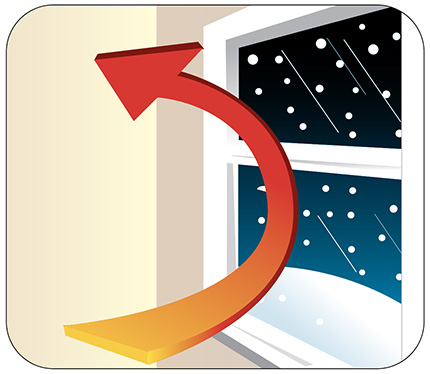 Superior Thermal Winter Coating
Combine Anlin QuadraTherm with any of Anlin's High Performance Glass Packages for even greater heat retention inside your home on cold days and nights.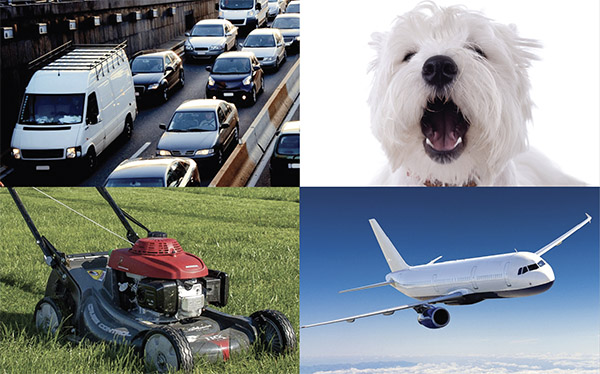 Anlin's Sound Package with sound suppression technology may be added to any of Anlin's High Performance Glass Packages. This noise reduction system reduces outside noise by up to 50% compared to typical dual pane windows.