Installing new windows can be a transformative home improvement project. A window replacement can usher in enhanced aesthetics, increased energy efficiency, and heightened comfort. Here are some steps to prep for a window replacement to ensure a smooth and efficient installation process. 
Step 1: Clear the Area
The installation team will need unobstructed access to your windows inside and outside your home. You can make the installer's job easier by clearing a path to these areas ensuring they have the space to move tools and materials safely and efficiently. Inside, move any furniture, décor, rugs, or plants away from your windows. If you have blinds, curtains, or other window treatments, remove these as well. Outside, ensure the installers can reach the windows without any obstructions, leaving space for a ladder if replacing upper-story windows.
Step 2: Protect Your Furnishings
Even though you've moved your furniture away from the windows, dust and debris can still find their way around the room during installation. Covering your furniture, especially soft furnishings, with sheets or plastic covers helps to protect them. Your window installer may provide these, but you can help them by covering them before they arrive.
Step 3: Store Some Items 
Some of your items and furnishings will be in the way during window installation. To make the process easier, consider storing these larger items. Whether you place them in your garage or rent a temporary storage locker to put them in, getting these items out of the way will help the installation process go smoothly.
Step 4: Ensure Your Home is Accessible 
Your installers will be inside and outside of your home. You will need to give them access if you will not be home during your installation. Arrange for someone to let them in or give them a key or the code to get in. If you have a home security system with window sensors, deactivate it before the installers arrive. Inform your security company about the installation. It's the best idea to have someone from your home on the property during the installation.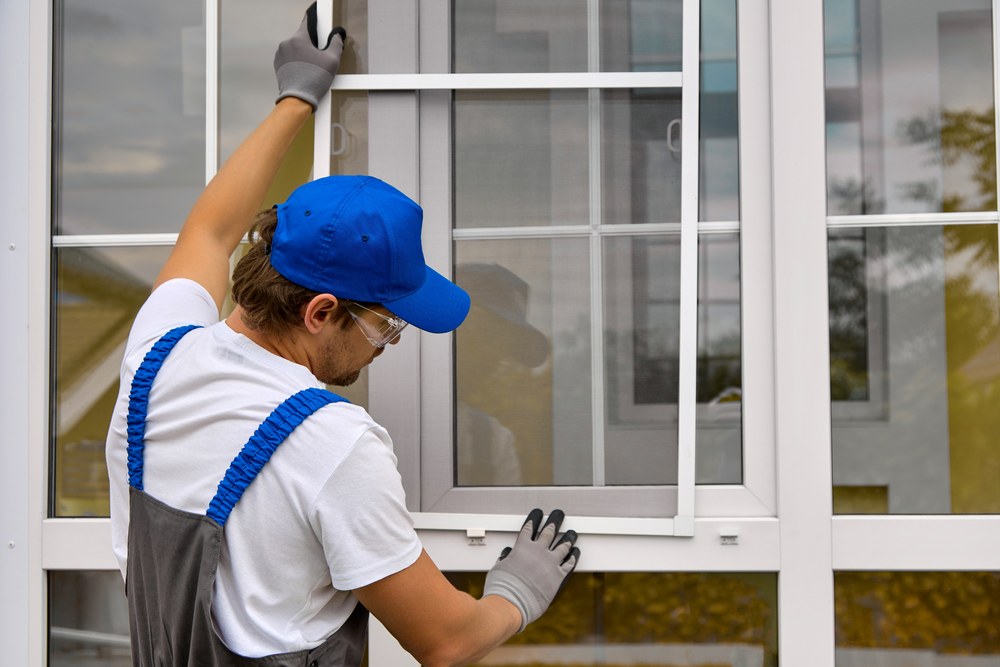 Step 5: Arrange for Pets and Kids 
During your installation, doors and windows will be open so your pets and kids have an opening to leave your home. Pets may feel anxious because of the additional people and may act out as a result. Kids are curious and could step into an area or pick up a tool that isn't safe for them. 
It is in everyone's best interest if your pets and kids hang out somewhere else during your window replacement. If you don't have someone to watch your pets or kids, ensure they are secured in a room where the installation won't occur. 
Step 6: Confirm Details and Times 
The time it takes to replace your windows will depend on how many you have. It's a good idea to confirm the date, time, and estimated duration of the job a few days before the scheduled installation. This will help ensure that someone is there during the installation and that you have enough time to prep your home and arrange for your pets and kids to be elsewhere.
High-Quality Window Replacements with American Window Concepts
Preparing your home for a window replacement helps ensure a quicker, cleaner, and more efficient process. Working with your installers on how to best prepare for this exciting home improvement project ensures a positive experience. At American Window Concepts, we work to install your new windows promptly and efficiently so you can start enjoying the benefits of your new windows in no time. To get started on your window replacement, click here for a FREE quote or call us. For homeowners in the Ventura/Santa Barbara area, call (805) 833-6600. If you are in the Long Beach area, call (562) 512-1200.