Which Anlin glass package should I choose?
Anlin High Performance glass packages are designed for different climate areas. The difference between the types of glass is the number of layers of Low-e (low-emissivity) coating. Low-E is the amount of UV rays and solar heat that is transmitted through the glass coating. The more layers of low-E the more UV rays are blocked.
Anlin SunMatrix
Anlin SunMatrix is the newest glass package and offers 4 layers of energy efficient Low-e coating that blocks 99% of UV rays. This glass package is designed for climates that have warm to hot temperatures like areas in the Central Valley. SunMatrix provides premium solar protection during the hot months and comfort during the cold months. SunMatrix can be combined with Anlin QuadraTherm to retain more heat during winter.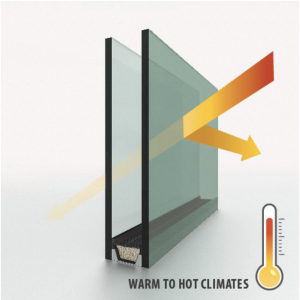 Anlin SunShield
Anlin SunShield has 3 layers of blue/gray tinted Low-e coatings that reflect the sun's UV rays and provides control with glare. In addition, it reduces the of heat loss during winter months. SunShield provides maximum solar protection against extreme temperatures and sun exposure for hot climates like the desert.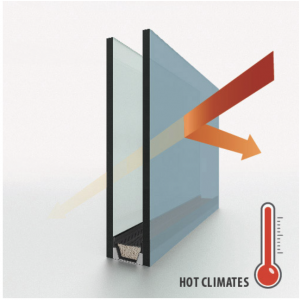 Anlin Infinit-e
Anlin Infinit-e is standard with all Anlin windows and is the perfect glass package for all climates including coastal areas. Infinit-e provides 3 layers of Low-e energy efficient coating that block UV rays during the summer months and retains heat during the winter months, Making it perfect for all climates.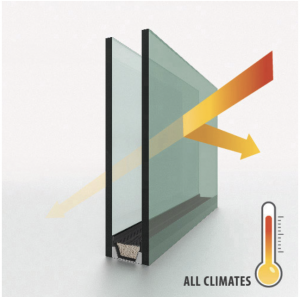 If you want to replace your old single glass windows with some new high performance Anlin windows contact American Window Concepts to speak with a replacement window expert and to help choose the best windows for your home. Give us a call at (805) 833-6600.